All credit here to
@Poxx
- this is his Trooper squad, I'm just lending a hand with the post. Great videos here showing Troopers against some elite squads many see. This is a high damage comp with solid health, heal / taunt skills, and a tremendous swarm ability when enemies fall. Cleanse is a weakness obviously, but these videos show rock solid evidence that a Trooper-based squad can compete. Phoenix squad they are not; Snowtrooper is dealing 27k crits on basic and 22k on AOE, DT is 20k+ on his basic, Veers is dishing out a lot of damage with his assist call and solid 15k+ crit on basic.
I don't have the screen shots, but these fights took
@Poxx
to #1 on his Nov '15 shard with all Trooper battles. Great stuff here, almost have my Troopers G11 and looking forward to using them in various aspects of them game. Thanks Poxx for putting these videos together and taking the time to share.
@danflorian1984
just FYI
Vs. Jedi: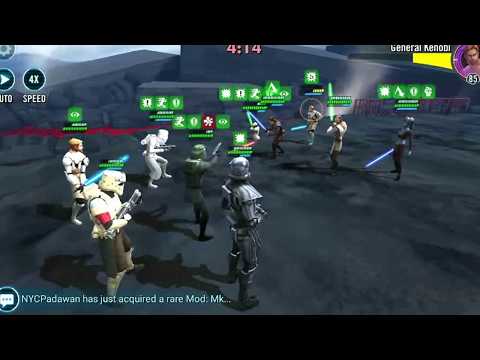 Vs. Sith (this one was most surprising):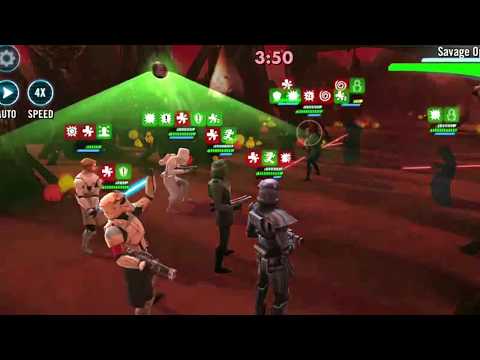 Vs. 3x Classic Cleanse (also surprising)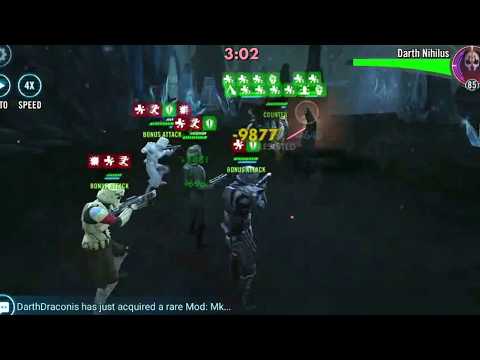 Vs. zDV Empire (very surprising here given debuffs, TM pin, and GK gets absolutely rolled early in the match and is essentially a non-factor):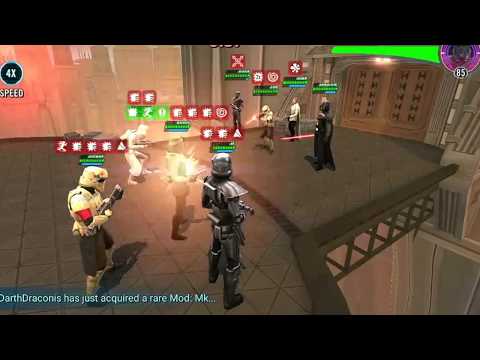 Will they break the meta as currently constructed - no that's not likely - they have holes and are a balanced team. Are they a capable team? The evidence in the videos is pretty clear they are a very capable team.