Have you ever wondered what a Lightsaber would feel like? Would it be heavy? Perhaps it's weightless? Hopefully, this short video will answer the age old question for you!
Any feedback is appreciated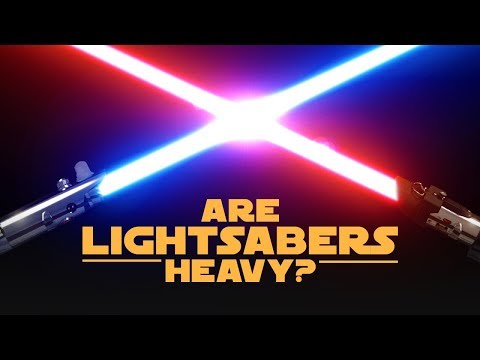 Here is a quick written summary of the video for those who don't want to watch. (The video includes a lot more information)
'When the saber is ignited, it emits a strong torque force, which tries to establish a gyroscopically stable position. The blade will try to Rotate itself, kind of making it seem like it has a life of its own. This would at first be an extremely odd feeling. It would make the Lightsaber feel heavy, with the blade itself trying to reposition the user's wrist. Force users who have connected with the crystal within, are able to negate this torque with force itself. Making the lightsaber feel almost weightless. But for non-force users and Young Jedi who are beginning to use lightsabers, they would have to use two hands to effectively and precisely control it"
Post edited by crzydroid on