Are you a new player to Star Wars: Galaxy of Heroes with questions about the game, what to do, what to focus on, how to play? Don't keeping searching on YouTube and watching videos that are months and months old... Join us LIVE every day from December 4 to December 8 at 12pm Eastern US Time for an approximately 1 hour long live stream dedicated to new players in this game and answering your questions!
Subscribe to our channel and sign up for the notifications so you get reminders of the stream each day this week and beyond!
https://www.youtube.com/channel/UC_2rMVChBM3UjgDQ9O1vKaw
And to get you started, here is a link to Day 1 of the week: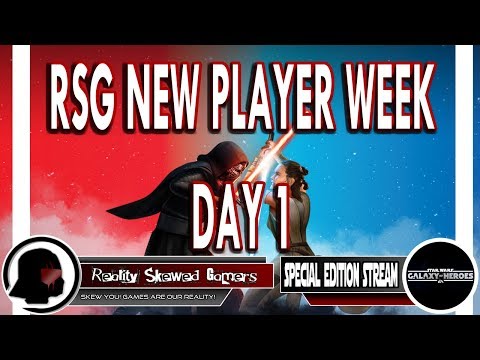 https://www.youtube.com/watch?v=u_JnLLrNxDY
Hope you are able to join us and come with questions!
Finity
Reality Skewed Gamers
Love SWGOH and want to keep it great! YouTube:
Reality Skewed Gamers