Crew: Commander Vult Skerris:
https://forums.galaxy-of-heroes.starwars.ea.com/discussion/175153/commander-vult-skerris
---
Merciless Onslaught (BASIC)
Deal Physical damage to target enemy. If the target Evades, Expose them for 1 turn, which can't be Resisted and if this attack scores a Critical Hit, inflict Target Lock for 2 turns. Target Lock: TIE Defender gains Defense Penetration Up for 2 turns.
Borstel NK-3 Medium Ion Cannons (SPECIAL)
- Cooldown: 3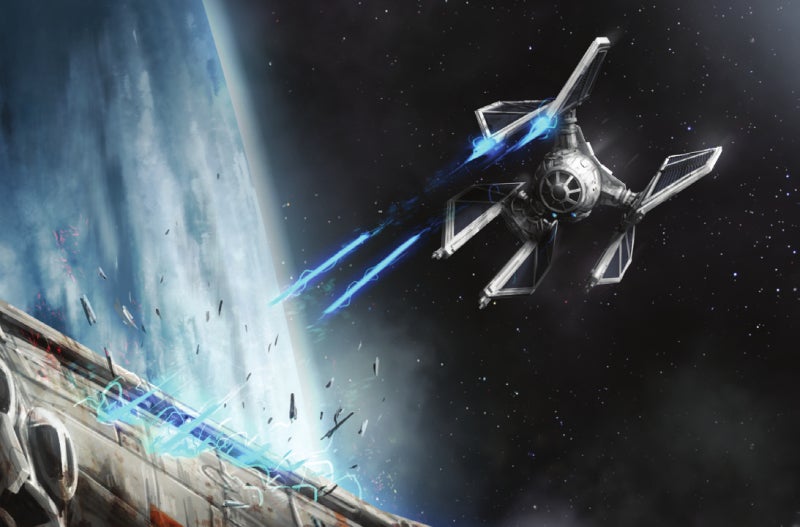 Deal Special damage to target enemy, Dispel all buffs on them, Stun them for 1 turn and remove 100% Turn Meter. TIE Defender gains Turn Meter equal to the amount removed. Target Lock: This attack is a guaranteed Critical Hit and can't be Evaded or Resisted.
Concussion Missile Barrage (CREW)
- Cooldown: 3
Deal Physical damage to target enemy and all Target Locked enemies, and inflict Daze for 2 turns. If there are any defeated enemies, also inflict Deathmark for 2 turns on the primary target.
Outrun and Outgun (HARDWARE)
Enter Battle: Whenever an enemy Reinforces, all allies have their cooldowns reduced by 1 and gain +10 Speed and +10% Offense (stacking) until the end of the encounter.
Post edited by dimi4a on