Are you a new player looking to understand this game? Overwhelmed by the amount of content? Then you have come to the right place! This is the most
comprehensive
guide for new players in Star Wars: Galaxy of Heroes (SWGOH). We will help you figure out
WHAT
to do, but also make sure you understand
HOW
to do it and
WHY
we suggest it.
In the YouTube video description, there is a Table of Contents for you to get the timestamps and go to specific sections!
And if you still have questions, join us on our
Reality Skewed Gamers
discord (
https://discord.gg/N5t3PEV
) and join a community that is ready and willing to help you with your questions!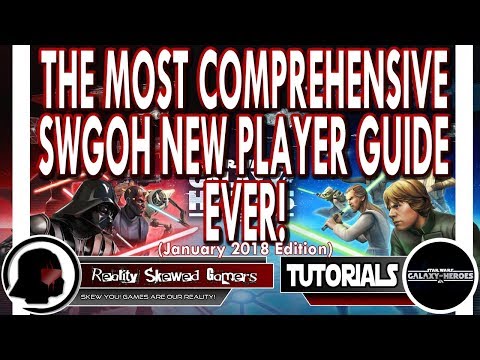 https://www.youtube.com/watch?v=s710vLhg6H8
https://youtube.com/watch?v=s710vLhg6H8
Finity
Reality Skewed Gamers
Love SWGOH and want to keep it great! YouTube:
Reality Skewed Gamers