UNIT NAME:
Mission Vao
ALIGNMENT:
Light
CATEGORIES:
Attacker, Scoundrel, Old Republic
Slippery scoundrel attacker who blinds her enemies
ABILITIES:Basic: DON'T BLINK
FINAL TEXT: Deal Physical damage to target enemy with a 70% chance to inflict Daze for 2 turns. Mission gains 10% Turn meter if target enemy is debuffed.
Special 1: STREET SMARTS
(Cooldown 3)
FINAL TEXT: Mission Vao Dispels all debuffs on herself, gains 50% Turn Meter and Stealth for 1 turn. Mission and Zaalbar gain Protection Up (50%) for 2 turns. Inflict Blind on target enemy for 2 turns.
NEW MECHANIC: BLIND
Mission Vao has a new status effect attached to her Special 1 ability, Blind, but how does it work? Characters that are affected by Blind have a 100% chance to miss their next attack if able. The Blind debuff is "consumed" when the affected character activates an ability against an enemy that can evade and the attack misses. Here are some scenarios where Blind will not have an effect.
How does this work with Stuns or Unavoidable Attacks?
Unavoidable attacks do not interact with evade at all. Therefore if a unit uses an unavoidable attack while Blinded, it will not consume Blindbecause the expiration condition for Blindwas not met.
A character affected by Stun cannot evade at all. Therefore Blind is not consumed if the target is stunned as the target cannot evade.
Unique 1: NOW YOU SEE ME
FINAL TEXT: Mission has +80% Potency and inflicts Damage Over Time on target enemy for 2 turns when she uses an ability, which can't be Evaded. When an enemy Resists, Mission gains +20% Potency (stacking) until she inflicts a Damage Over Time effect.
Unique 2: ME AND BIG Z FOREVER
FINAL TEXT: (ZETA) Mission has +50% Offense. If Zaalbar is present, he also gains this bonus. Once per turn, Mission Assists when Zaalbar uses an ability. When Zaalbar takes damage from an attack, Mission gains 10% Offense (stacking) for 2 turns. When Mission deals damage to an enemy, Zaalbar recovers 10% Health.
SYNERGIES
GAME CHANGERS
AhnaldT101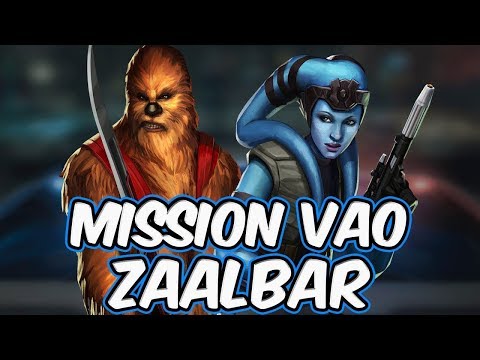 https://www.youtube.com/watch?v=tgk0Ori1lO0
Lólindir (Spanish)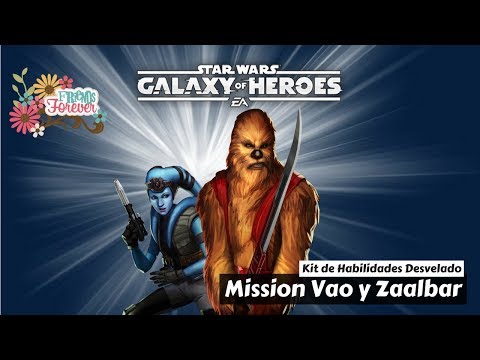 https://www.youtube.com/watch?v=ELbRGzhrGm0
KaradrikLP (German)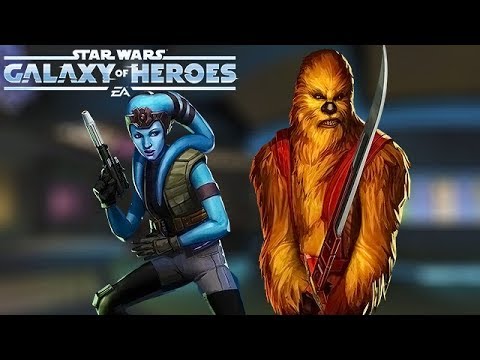 https://youtu.be/yMQCzN6MgQc
Post edited by CG_SBCrumb on