I was thinking if I should put that on the forum, but hell, let's see more character nerfing to only sustain the kotors team as the rulers of swgoh. Consider this team:
(replace B2 with IG88 - I switch them sometimes for testing
)
Yesss it does what you all think...almost. There's a stupid bug that doesn't let grievous take his bonus turn and it behaves erratic, but see for yourself. Look what happens in first movie (0:26) and second (0:31) - enemy moves regardless of GG's bonus turn (he has full TM and cooldowns reset, but still the enemy move first? Why?? No idea, maybe kotors should move first). Stupid, but even with that bug it works...somehow.
And now there will be a future nerf, that IPD doesn't work on toons that has "Rev" in it's name
.
The proper order should be bb8, t3, gg, ig88, ipd kills someone, gg moves again and cleans the party. As in third movie.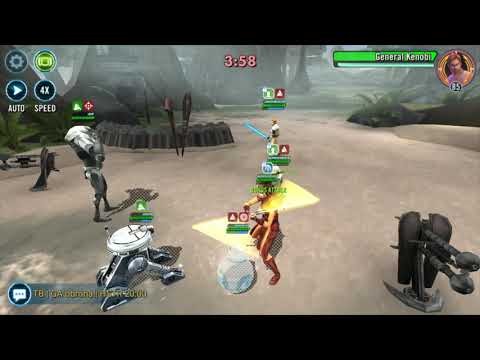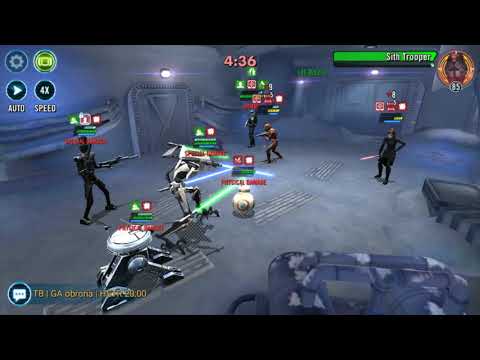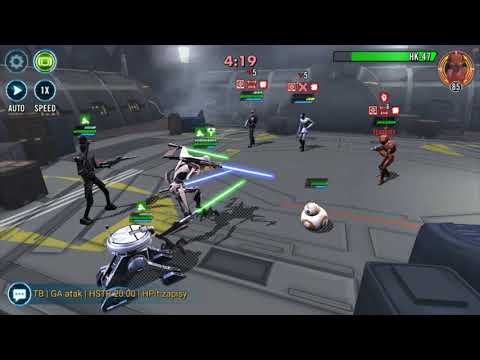 Actually I probably know what's happening. The GG gets TM through hitting Target locked enemies, and that prevents him from bonus turn and resetting his cooldowns, but why the enemy moves before GG that I can not explain. If not for the bug, this team would be also viable for JKR.
If any had problems with gg not resetting cooldowns bump the thread below in bugs section. Thx:
https://answers.ea.com/t5/Bug-Reports/Imperial-Probe-Droid-fill-ENEMY-TM-and-does-not-reset-GG/m-p/7799141#M25403