OK I wanna preface this by saying that star wars galaxy of heroes (SWGOH) is WAY better than marvel strike force (MSF) for many reasons.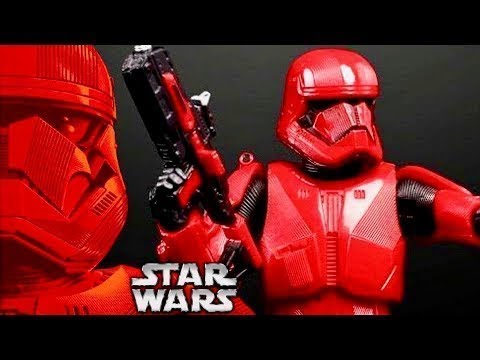 If you watch the video you will see the two biggest youtubers in SWGOH and MSF compare the two games and I can not sit idely by while they talk down on SWGOH and praise MSF.
First off, MSF is far more p2w than SWGOH. I have played both games since infancy and I guarantee you MSF is a far larger cash grab than SWGOH. Do not be swayed by the fact that MSF is in an earlier stage of the life cycle than SWGOH.
Secondly SWGOH has far more DIVERSE game modes and although it does focus on making money, it does so in a way that you live through sagas of the star wars universes.
MSF consists of only money making methods. It is based solely on taking as much cash from you as possible and it's game mechanics are agregously more predative from stark tech to red stars to how they manage orbs and rewards of any nature.
The YouTubers are clearly upset with the status quo as per the game changer developments and have a clearly biased opinion towards promoting MSF.
SO I urge anyone who watched the video to think twice about changing game or if you spend to urge you to stay here because MSF is a much larger sink hole and far less worth it than SWGOH.