Hello everyone,
My name is Trent and our guild Team iNstinct decided to make this thread as a way for players to borrow a maxed out (or near maxed) hero for a day in order to three-star complete difficult Light Side / Dark Side / Cantina battles. This thread is for max level players or players that are close to max level that are having difficulty three-starring the final campaign missions. This thread is not for low level players who are having a difficult time progressing their campaigns. There are plenty of other threads where you can add allies for that purpose.
In order to keep our ally lists from getting spammed, we will be the ones who send you an ally request, once you have replied to this thread with the following questions answered:
What level are you?
What area and mission do you need help with? (e.g. Dark Side 7-B Hard)
What is your ally code?
What type of character are you looking to borrow? (e.g. Healer, Damage Dealer, Support, etc)
Do you have a specific hero request? (e.g. Old Daka, Royal Guard, Barriss, etc)
Checklist prior to accepting our ally request:
Make sure that you have your 5 gear challenges available for the day. This will allow you to reset your borrow-a-hero timer and borrow from us multiple times in a row. (See video below)
Make sure that you did not recently complete a mission in the same area with the character in your party that we are offering you. (e.g. If you want to borrow our Old Daka for a Dark Side battle, you can't have used your own Old Daka in your most recent Dark Side battle.)
After you three star the battle you needed help with, please remove us from your ally list to signify that you are done and so that we can send someone else an ally request. We will manually remove all players from our ally list after a couple of days.
PS... If you are not in Team iNstinct but you would like to offer a maxed out hero to a player in this thread, you're welcome to help out. Just make sure you quote the player you are sending a request to as a reply in this thread along with what hero you are offering to borrow.
For help on how to reset your borrow-a-hero timer see the video below: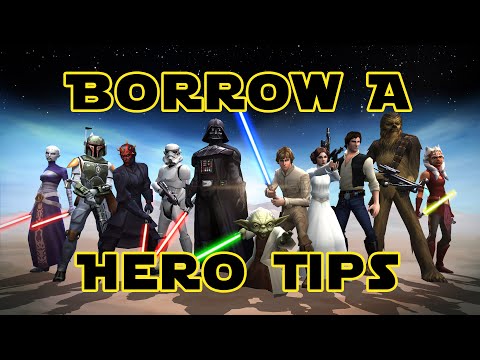 - Gaming Guides | - YouTube Channel | - Guild
Post edited by oTradeMark on