OUR HISTORY
Composed by member from all around the world, we aim to accomplish all the daily
Guild Activities
on
Tier 7
, raising
Guild Currency
to all of our members. We are a primarily focused on having
fun
with guild members and enjoying the game. As we all know its not easy to accomplish every objective and reach the top, without some organization and setting some goals. That is why we are a
Mixed P2P and F2P
guild.
With some dedication, strategy and smart usage
and maybe a little investment
with crystal, its possible to maintain a good place in
Arena Rank
and have a better crystal payout. Contributing to your success in the game. You don't need to be a
whale
, a little bit here and there its more than enough to play this game competitively. But that its not the requirement needed to become a member in
Global Force
. Like we've already said it, a smart usage on crystals and better place on arena ranking, its enough to be part of our guild.
So be prepared to contribute as a active member and reach all of your goals together. And
apply now
.

HOW THE GUILD WORKS?
We are currently working with a
Council
. They make all the decisons about the guild. Strategies, members recruitment/withdraw, set difficulty RAID tier on Rancor, and everything else to make the guild tread a path to
success (so cliche)
everyone's top goals. We have five members in our council:
Moloch Sarkis
digsmartins
Puru
Higherr
Kyp Durron
So if you need to address anything related to the guild you can address to them. And your request, complaint and suggestion will be heard and debated.

RULES
Those are our current rules:
All members must respect each other. No member should disrespect any member for your gender, race, creed, sexual orientation,

side of the force

. If it happens some conflict with another member, don't try to resolve in public. Reach out him first, then try to contact one of the members of the council.
The member must be active and participate on the guild community on Telegram Group. All the important announcements will be given there. Its extremly important, because once they are made its your responsability as a member to read and have knowledge of information. We wanna try to avoid "I didn't see" or "I didn't knew" situations. So its your responsability.
All member who stay offline more than 48h (without a warning) will be automatically kicked from the guild.
Currently our minimum requirements to the guild activites is:
- EVERYDAY: 600 Guild Bank Coins, on Personal Guild Contribution.
The rules can be changed at any moment in need. It always be informed and widely release when it does.
Our current time to start/end a new guild activity is: 01:30 PM PST
The Heroic RAIDS have three different times to start, and we rotate those times to our members have a friendly time according his timezones: 07:00AM; 02:00PM; 07:00PM PST

RECRUITMENT
Minimum Requirements:
Level: 80
Arena: Top 50 (For F2P members is mandatory)
Active and daily player
up to play HEROIC Raid
Application form:
Register on
Fill all the requirements field (Ally Code/Player ID) and sync your account.
THEN SEND YOUR ACCOUNT LINK TROUGHT PM
HAVE A NICE GAME!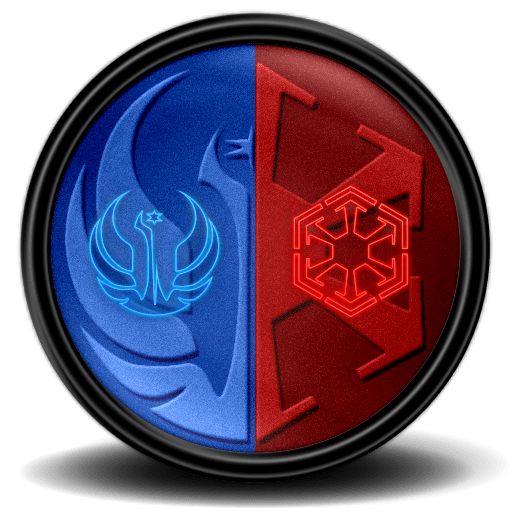 "May the force be with you"
"The force shall set you free"