As promised, I've recorded a snippet of my latest attempt on P1 as people have been asking to see the team in play.
The final score is just over 65% and 2.6M damage. I had some bad RNG at the start and in the middle but also managed to drop another 10% (after the video ends) using the last 2 GG turns.
I changed up a couple of mods to make Jyn and Teebo faster. Also removed CD mods on everyone except TFP.
If you get lost on the count, watch for when the adds get 100% TM, that's the 7th hit.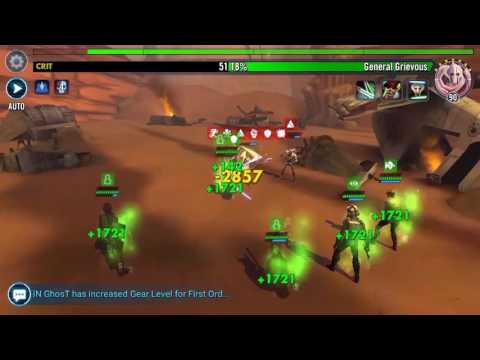 https://youtu.be/Pveg8cJ2wps