Greetings holotable heroes,
This week we're going to be highlighting features from our upcoming quality of life update. These features are meant to improve your play experiences and provide some other nifty improvements.
Today we're to talk about two new features, Saving Squad Configurations and Speeding Up Combat!
Saving Squad Configurations: Preset Squad Configurations can now be saved and selected in the squad selection screen. This feature is very robust allowing squads to be grouped into tabs (ex. AAT Squads) and rearranged/deleted.
Speed Up Combat: Combat speed can now be modified between three settings (1x, 2x, 4x). These speeds are independent of Auto or manual battle allowing increased speed while retaining manual strategy.
To see these new improvements in action be sure to check out the video from MobileGamer over on his channel.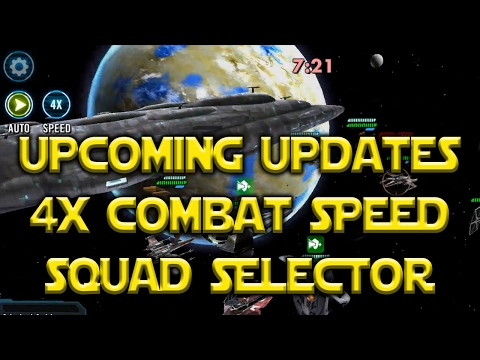 https://youtu.be/Ti5Gx6_RfG4
Check back tomorrow as we'll be sharing details on other upcoming improvements to Star Wars: Galaxy of Heroes.
Community Manager for Star Wars: Galaxy of Heroes | Follow me on Twitter -
Darokaz
Post edited by Kozispoon on