Hiya Holotable Heroes!
With only a few more days to go until US release of this highly anticipated film, here is where you can discuss anything and everything regarding Star Wars: The Last Jedi. A couple things:
SPOILERS!!: Fair warning for those who haven't seen the movie yet- here there be spoilers. Any and all discussion regarding the movie can be made here. So if you haven't seen it yet, don't read further!
Movefest: Absolutely no spoilers nor discussion about or involving the movie, or anything related to it (eg. characters, content, or story) should be made anywhere lse on the forums. Any threads made about Star Wars: The Last Jedi on will be moved to this off topic thread. So if your Star Wars: The Last Jedi topic disappears from General, it wasn't deleted. It has a home here.
Don't be that guy: Don't spoil the movie for others. Continued posting in the wrong areas will result in administrative action. If your thread topic/content is posted anywhere outside of this thread and contains spoilers, plot reveals, or sensitive information regarding Star Wars: The Last Jedi, you will face administrative action.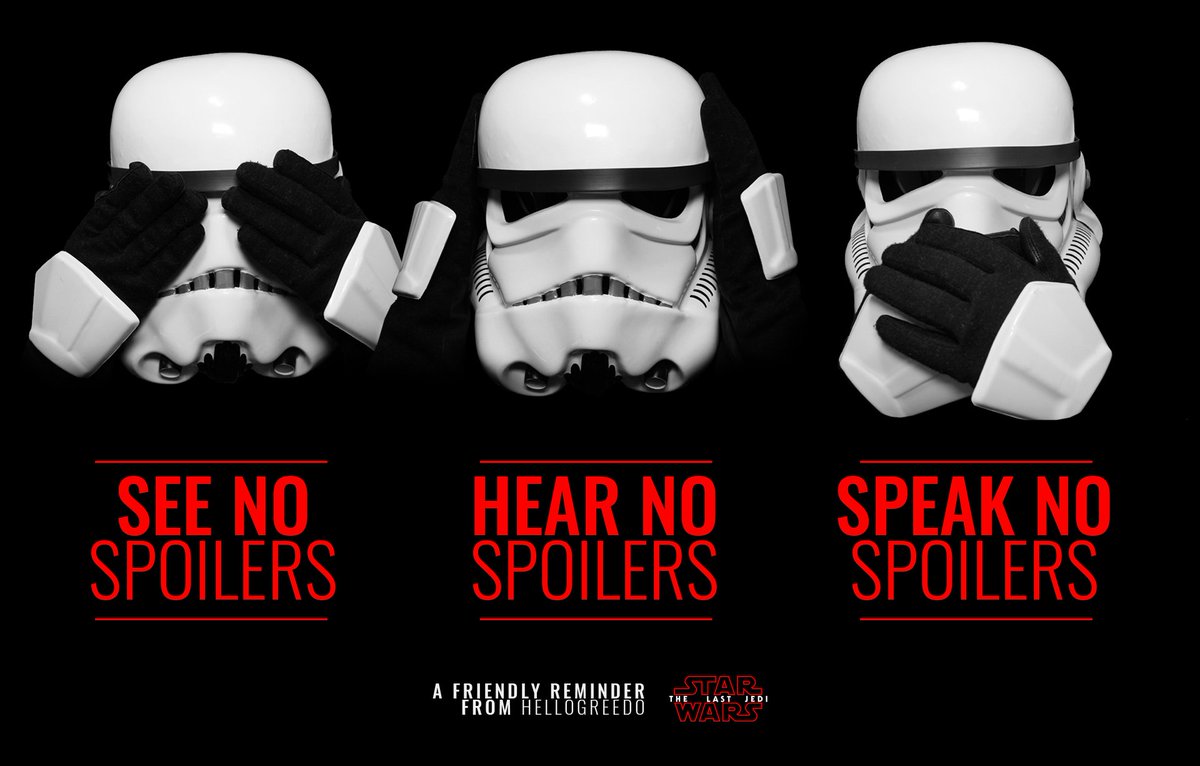 Thank you for your patience 8D
Forum Guidelines
Post edited by Kozispoon on