UNIT NAME:
Bossk
ALIGNMENT:
Dark
CATEGORIES:
Scoundrel, Bounty Hunter, Tank
Bounty Hunter Tank that constantly regenerates Health and Protection
ABILITIES:Basic: PREY ON THE WEAK
Final Text: Deal Physical damage to target enemy. This attack is guaranteed to Critically Hit and deals double damage if the target is the weakest enemy.
Special 1: HUNTING PARTY
(Cooldown 4)
Final Text: Deal Physical damage to target enemy and stun them for 1 turn. Call all other Bounty Hunter allies to Assist, dealing 60% less damage. If target is the weakest enemy, reduce all assisting Bounty Hunter allies's cooldowns by 1.
Special 2: PREDATOR INSTINCTS
(Cooldown 4)
Final Text: Bossk dispels all debuffs on himself, recovers 50% Health, then gains Frenzy and Taunt for 3 turns. All Bounty Hunter allies gain Offense Up for 2 turns.
Leader: ON THE HUNT
Final Text: (ZETA) All Bounty Hunters gain +50% Max Protection and +50% Tenacity. All Bounty Hunter allies gain +100% Defense while at full Health. Whenever an enemy suffers a debuff or Resists, all Bounty Hunter allies recover 5% Health and Protection. When Bossk is in the Leader slot, and not the Ally slot, the following Contract is active:

Contract: Deal damage to the lowest-Health enemy 10 times.

Reward: All Bounty Hunter allies gain +50 Speed for the rest of the battle.
Unique: TRANDOSHAN RAGE
Final Text: (ZETA) Bossk has +50% Defense and +50% Max Health while he has Taunt and gains +50% Offense and +50% Health Steal while attacking buffed enemies. When Bossk loses Taunt, he gains Taunt for 1 turn if the weakest enemy has Protection.
Contract: BOSSK'S PAYOUT
Final Text: Whenever Bossk receives Rewards from a Contract, he also gains the following Payout. (Contracts are granted by certain Bounty Hunter Leader Abilities.)

Payout: Bossk Recovers 5% Health and 5% Protection at the start of his turn, and half that much whenever another Bounty Hunter ally starts their turn.
DISCLAIMER: While this is the overall intent of Bossk's kit, please be aware we are still fine tuning the functionality of his abilities and as always there could be minor changes.
General Strategy, Synergy and Utilization
Bossk is a survivable tank with a near-constant source of Taunt, who specializes in bolstering the Bounty Hunter squad significantly. Bossk reduces the Bounty Hunters' cooldowns which enables him to trigger Frenzy more frequently. The result is a positive feedback loop that makes fulfilling Contracts much easier. Bossk also offers the faction a powerful Assist call, Offense Up to boost their damage, along with Protection and Speed gains. Bossk also treats himself with a good array of tricks that dispels debuffs and adds sustainability during the fight.
Game Changers
Going Nerdy: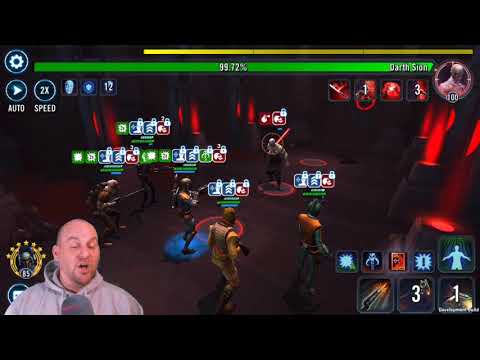 https://youtu.be/egTEV8_Et7w
AhnaldT101: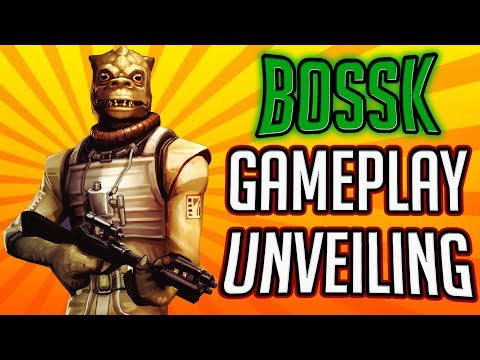 https://www.youtube.com/watch?v=2pTZ92TZwaA
Aramor (Russian):
https://www.youtube.com/watch?v=HW3MVHaAHow
Leon 24 (German):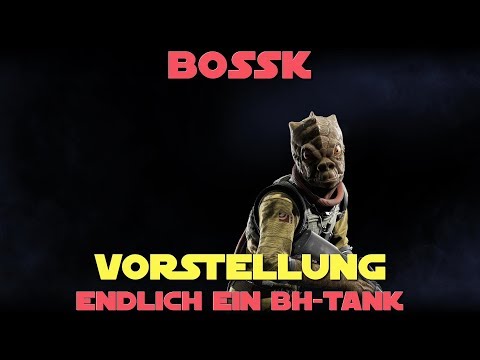 https://www.youtube.com/watch?v=SCK5sZQw25E
WookieNews (Spanish):
https://www.wookieenews.com/swgoh-habilidades-bossk
Post edited by GAWS on