UNIT NAME:
Enfys Nest
ALIGNMENT:
Light
CATEGORIES:
Scoundrel, Attacker
Powerhouse attacker that stacks Protection when attacked, then dismantles enemy defenses with Dispels and Turn Meter manipulation
ABILITIES:Basic: CUT THROUGH
FINAL TEXT: Deal Physical damage to target enemy and Expose them for 1 turn. If the target had any defensive buffs, Dispel them. This attack can't be Evaded.
Special 1: SUDDEN IMPACT
(Cooldown 3)
FINAL TEXT: Deal Physical damage to target enemy, Stun them for 1 turn, and inflict Buff Immunity for 3 turns. If the target had any Protection, this attack deals 50% more damage and ignores Armor.
Special 2: KINETITE CHARGE
(Cooldown 4)
FINAL TEXT: Deal Physical damage to all enemies, Daze them for 2 turns, remove 20% Turn Meter from each enemy that had full Health, and gain 40% Turn Meter for each enemy with less than full Health. This attack can't be Countered or Evaded.
Unique: FIGHTING INSTINCT
FINAL TEXT: Nest has +80% Counter Chance and ignores Taunt during Nest's turn.
Whenever Nest is damaged by an attack, the character gains +30% Critical Chance and 40% Bonus Protection (stacking). This Bonus Protection increases by an additional 40% each time. Both bonuses expire and reset at the end of Nest's next turn.
Whenever an enemy loses a buff or debuff, Nest gains +2% Critical Damage and Healthsteal (stacking) for the rest of the battle.
GAME CHANGERS
WarriorPresents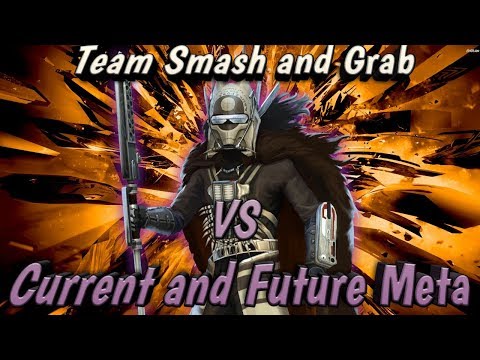 https://youtu.be/smxlz8jBK5M
Nukin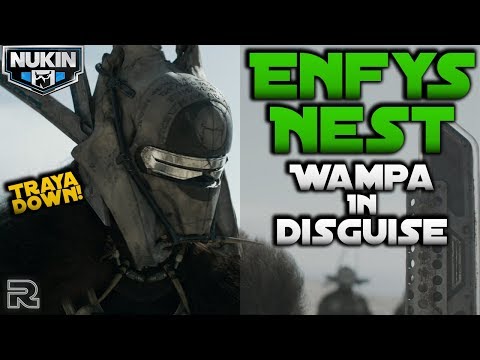 https://youtu.be/xWCW7fJsSAc
Lolindir (Spanish)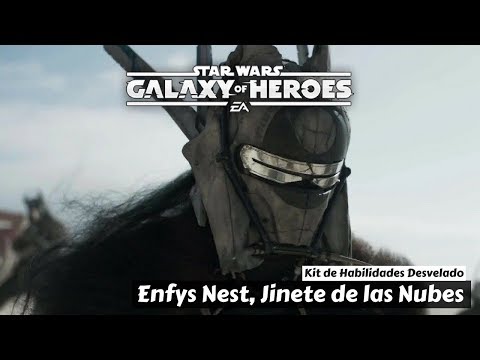 https://youtu.be/H44XICtRDVI
Aramor (Russian)
https://youtu.be/hQ7A58LD8N8
FAQ:
Latest Updates in Red
Why doesn't Buff Immunity or Healing Immunity prevent Nest's ability to regain protection?
Nest gains bonus Max Protection which cannot be prevented. This bonus Protection is not a buff (positive status effect) and therefore not prevented by Buff Immunity.
Healing Immunity also doesn't prevent Nest gaining Protection due to her unique ability "adding" new Protection and not "healing" existing missing protection. This is also therefore not considered healing a character.

How can she take on 5 characters by herself and not die?
Nest's unique kit requires you to not just attack her repeatedly but be mindful of when you decide to take her out. You need to do a couple high damage attacks and then leave her alone until she attacks and sets all her protection back to zero.
The AI on defense is not great at understanding how to stop her from gaining tons of protection but a smart player will be able to counter her abilities and remember that she gains increasing amounts of protection each time you hit her until the end of her turn.

How Nest is even beatable?!?!? She's super OP!!!
If you aren't trying to focus on attacking her you can keeping her from taking a turn with stuns or stop her counter attacking with daze abilities. If you are trying to finish her off, Fracture or Turn Meter removal can be detrimental in this pursuit! This will give her more chances to get those unique stacks of protection and become very hard to defeat until she takes a turn.
In short, you don't want to hit her with a large number of attacks before she has a chance to attack back. High damage, single shot attacks are her worst nightmare.
Nest's unique mechanics mean that many standard strategies won't work when she's on the team so we expect there be a bit of learning curve before folks start really figuring out how to defeat her efficiently.

Are you going to nerf her kit already?!?!?!
We have no plans to modify her balance at this time. We expect her to be a great character to slot into a wide variety of teams and that she will be a strong answer to teams that prevent characters from taking turns. As with all characters, we will be monitoring Nest's balance and re-evaluate if her performance is out of line.

Post edited by CG_SBCrumb on