UNIT NAME:
Zaalbar
ALIGNMENT:
Light
CATEGORIES:
Tank, Scoundrel, Old Republic
Versatile Scoundrel Tank with a powerful AoE and reactive Taunt
ABILITIES:Basic: STALWART ALLY
FINAL TEXT: Deal Physical damage and inflict 2 Damage Over Time effects on target enemy for 2 turns. Zaalbar recovers 10% Health.
Special 1: POWER BLAST
(Cooldown 3)
FINAL TEXT: Deal Physical damage to all enemies and gain Taunt for 3 turns. On a Critical Hit, inflict Armor Shred on target enemy for rest of the battle.
Unique 1: WOOKIE TOUGHNESS
FINAL TEXT: Zaalbar gains 20% Defense (stacking) each time he is attacked for 1 turn.
Unique 2: MISSION'S GUARDIAN
FINAL TEXT: (ZETA) Zaalbar has +25% Critical Avoidance. If Mission is present, she also gains this bonus. When any other ally falls below 100% Health, Zaalbar gains Taunt and Retribution for 2 turns. At the start of each of his turns, Zaalbar and Mission recovers 10% Protection for each Damage Over Time effect on enemies.
SYNERGIES


GAME CHANGERS
AhnaldT101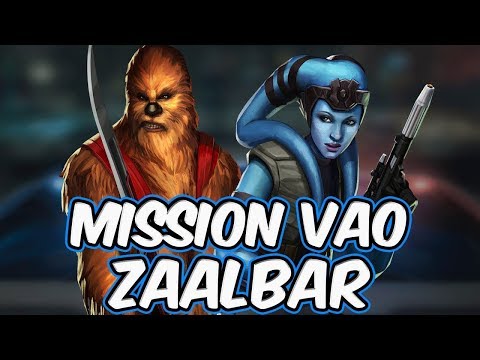 https://www.youtube.com/watch?v=tgk0Ori1lO0
Lólindir (Spanish)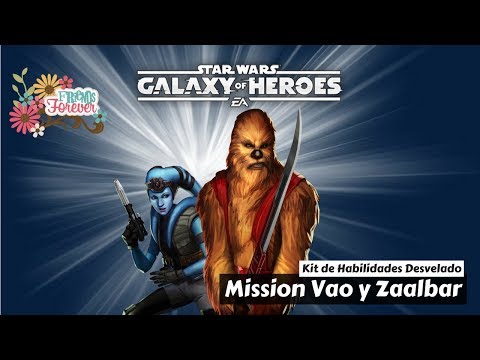 https://www.youtube.com/watch?v=ELbRGzhrGm0
KaradrikLP (German)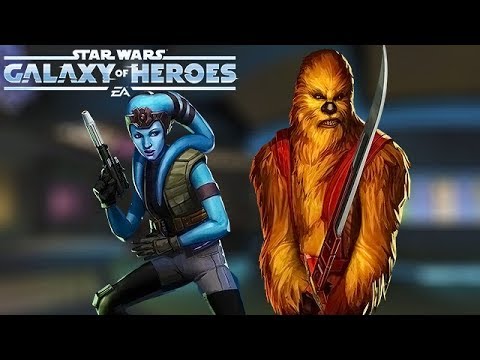 https://youtu.be/yMQCzN6MgQc
Post edited by CG_SBCrumb on