Greetings holotable heroes,
Here is the second part of our Quality of Life update preview!
Basics Only in Auto Battle: Auto Battle can now be configured to only use basic attacks. This setting can be enabled in the Battle Settings menu and provides the choice between Auto Battle using all abilities, using basic abilities only, and providing an option to select the desired behavior when tapping the button in combat.
Challenge Completion and Rewards

Character Gear Challenge rewards have been increased so that higher tiers always provide better rewards.
When the final tier is simmable for all Character Challenges, a multi-sim button is available to sim all available challenges at once. (Timers still apply)
Here is a video from MistPassiert that shows the above features in action: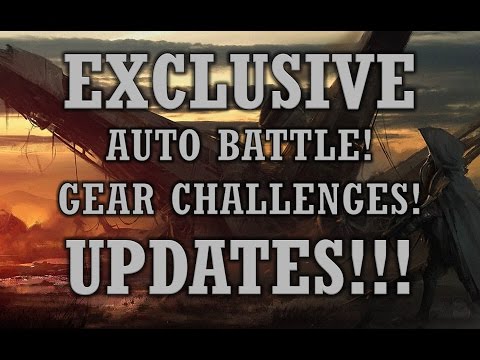 https://youtu.be/vbu7mb4nDTs
But that's not all for today! Here are some other improvements we're making:
Preview Ability Upgrades: Ability levels can now be researched allowing players to make more informed choices regarding their investments.
Train/Enhance Screen Improvements: The unit's desired level can now be selected and necessary resources will be automatically assigned.
Upgrading Mods:

The animation for upgrading a Mod is much faster and can be skipped.
Mods can be upgraded based on a desired level.
Be sure to check out the video from Remon_Azab showing these improvements in action.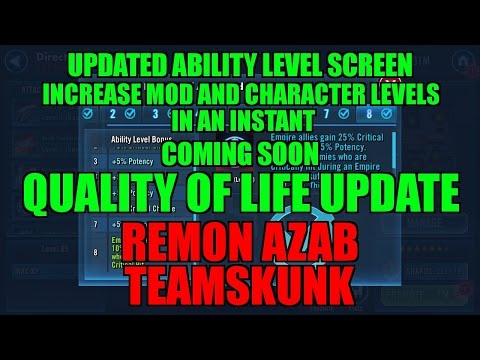 https://youtu.be/fbNk0bkjmlQ
Check back tomorrow as we'll have more Quality of Life game improvements!