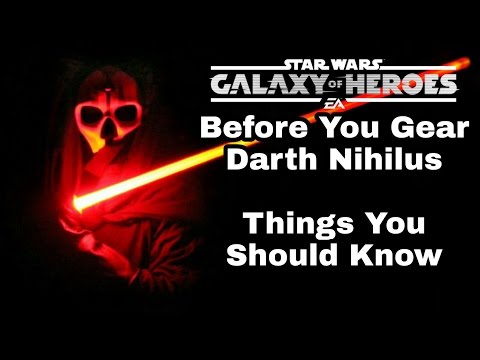 I have finally finished this video, this video really took a real long time to create all the animations for the abilities. I do hope that you like this video. I took the same style I used in previous videos like To Farm Or Not To Farm Series. I used alot of the animations and showcased them on characters like Maul Boba & Ahsoka.
Due to feedback of viewers wanting to see animations when discussing I hope you really enjoy this video.
In this video I feel I cover 90% of the character
I show, talk and explain all his abilities
Footage of a Darth Nihilus Leadership
Footage of a good counter
Footage of Darth Nihilus's Unique Zeta
I do a comparision between a 3* & 7*
I am very happy to bring this video to you all and help it serves as a great educational and review.
If you feel it deserves it, please leave a LIKE & Subscribe.
Any discussions on this video can be held here.
Thank you very much for stopping by