So I was watching this video from Cubs Fan Han...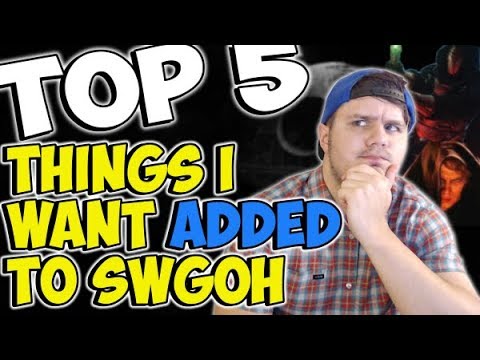 ...and it got me to thinking about the things
I
most want added to the game. Personally, my top five would be:
5. More Iconic Characters
I'm not even talking about characters who would be awesome in game—I just want the characters who are iconic that we're missing. Padme. C-3P0. Yes, even Jar Jar. Their kits might not be that great (although if CG got creative I'm sure they could make them interesting), but there are numerous characters that deserve to be in the game, regardless of 'battle readiness.'
4. More Capital Ships
It's nice that the ships update made Home One and Executrix viable in arena again (poor Mace Windu...) but I'd love to see even more variety. Everyone talks about Grievous as a Separatist commander, but we really need a First Order commander as well (Hux or Snoke, anyone?).
3. Mod Management
On the way—no explanation needed.
2. Jabba the Hutt Event
How is Jabba not in the game? I understand there might be technical limitations that make it difficult to have him be a playable character, but we need him in the game, perhaps as a boss in a recurring Bounty Hunter/Scoundrel event. Something in his palace, maybe, or on his barge! We need Jabba!
1. Ships/Death Star Raid
As someone who legitimately likes the ships portion of this game, a ship raid is my number one wish. If we could attack the Death Star, even better. Make it happen CG!
So what are your top wishes? Post them here. Never know. The devs might be listening...