We are
closed.
We'll update if that changes.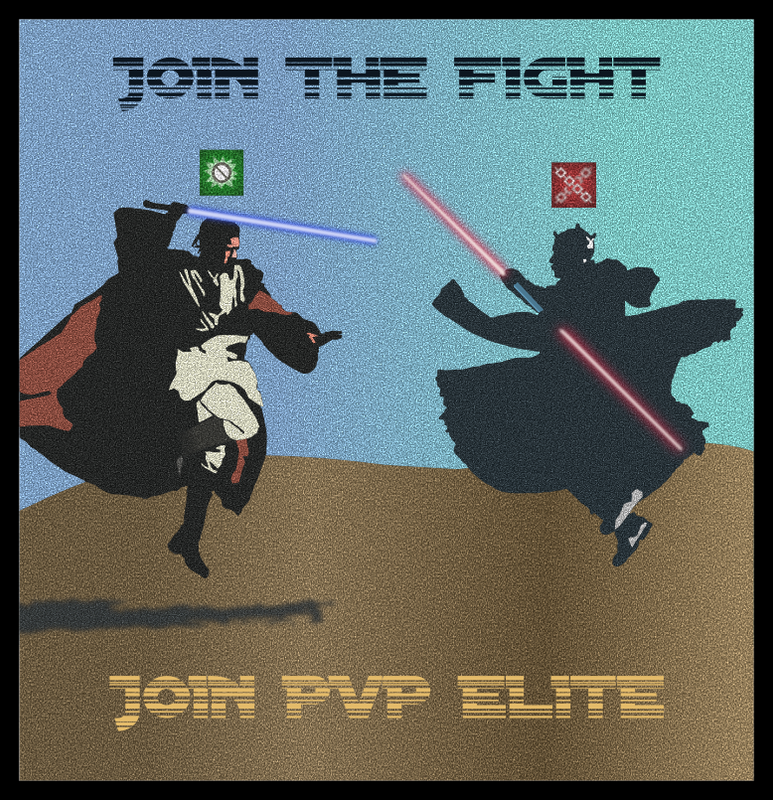 Hi there, heroines and heroes! We are:
PVP ELITE
We're looking for 1 player to fill our ranks.
We offer: great group of strong, active players; all heroic raids; ranking 8 for TW wins on July's leaderboard; 30k raid tickets a day; 44 stars in LS TB (very close to 45) and 46 in DS TB.
We ask: 600 energy daily; disciplined (can take+follow orders); top 10 ambition for your PVP Arena; 3 million GP minimum including teams needed for TB; use of Discord; use of swgoh.gg.
Raid rules:
most important to know is that we use a 24 hour waiting time so everyone can join.
Raid times:
00:00 (midnight) in GMT/UTC
02:00 am in GMT/UTC
06:00 pm (or 18:00) in GMT/UTC
09:00 pm (or 21:00) in GMT/UTC
Our roster and guild times:
guild/activities reset: 09:30 pm (or 21:30) in GMT/UTC
How to join us:
Please come check us out on
https://discord.me/PvPElite
(works in your browser)
Still having questions?
Send me a Discord message, LINE message or forum pm:
Discord id: Shatterling Purslane#7950
LINE id: shatterling.purslane
Post edited by ShatterlingPurslane on