UNIT NAME:
T3-M4
ALIGNMENT:
Light
CATEGORIES:
Support, Droid, Old Republic
Offensive Droid who supports a Droid team with extra stats and debuffs the enemy team
ABILITIES:Basic: DISABLE
FINAL TEXT: Deal Special damage to target enemy with a 75% chance to inflict Ability Block for 1 turn. If the enemy has Target Lock, the Ability Block can't be Resisted.
Special 1: REPAIR KIT
(Cooldown 3)
FINAL TEXT: Dispel all debuffs from target ally. If that ally was a Droid, they also recover 50% health, 50% Protection and gain Critical Hit Immunity and Offense Up for 2 turns.
Special 2: CARBONITE PROJECTOR
(Cooldown 4)
FINAL TEXT: Deal Special damage to all enemies and Dispel defensive buffs from any enemies who have them. Then, remove 20% Turn Meter and inflict Critical Chance Down and Offense Down for 2 turns. Target Locked enemies can't Resist these debuffs.
Unique 1: COMBAT LOGIC UPGRADE
FINAL TEXT: (ZETA) Droid allies gain 8% Potency and Critical Hit Chance (stacking) each time T3-M4 uses an ability. Also, Droid allies have +8% Critical Damage for each debuff on the enemy team.
Unique 2: MASTER GEARHEAD
FINAL TEXT: (ZETA) T3-M4 gains 100% Defense Penetration, then Droid allies gain 100% of T3-M4's Defense Penetration. Additionally, each time T3-M4 starts his turn he has a 75% chance to inflict Target Lock for 2 turns on a random enemy who does not already have it. This Target Lock can't be Evaded.
SYNERGIES
GAME CHANGERS
AhnaldT101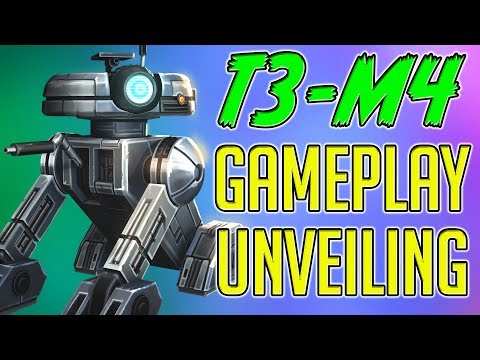 https://youtu.be/JcXs93kTkrU
xKILLERBEEx (German)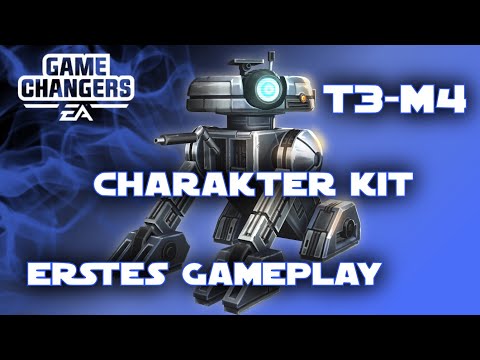 https://youtu.be/Rc9xq0w38Cs
Lolindir (Spanish)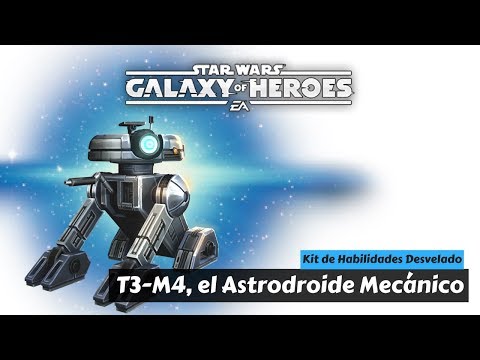 https://youtu.be/XHyU8PBklY8
Post edited by CG_SBCrumb on