Revan. One of my favorite and most mysterious heroes in the galaxy. He was at certain times, he seemed to be light. At different times, he was dark. Sometimes, he was even both. Today im going to provide a one of my largest and final, or perhaps one of my final, explanation of revan and who he was. Wether you are just passing through, or are thorughly interested, im pretty sure itll be intrieuging nonetheless. Also, comment on if I missed anything. You can find a more thorough explanation on wookiepedia as well.
Revan was supposedly born about 3994 BBY and eventually was found by the jedi order. He was supposedly actually trained by Jedi Kreia, who eventually became Darth Traya. Sound familiar? He wanted to learn as much as he could from the order, as well as Kreia, and alongside his good friend Alek, became both jedi knights. However, during this time, the galactic republic was fighting the famous Mandolorian war, and the jedi order wasnt even doing anything. Why? Because, well, I actually do not know. Revan however, became outspoken and charismatic, and he became a critic on how they werent doing anything. So, decided to join in the war himself.
So, probably to disguise himself, he took on the name Revan and created the Revanchist, which was a group apposed to the mandolorians. Alek was the first to join this group. Therefore, his actual name was never mentioned in the entire series. Revan became one of the highest commanding generals of the republic, and fought and saved many of his people, as well as the galaxy. However, he bagan teaching himself things of the dark side, and began using those teachings to destroy the mandolorians. Eventually, on Malachor V, revan fought the leader of the mandolorians named Mandolore the Ultimate. He won in single combat, and Canderous Ordo himself said that Revan, no matter what they did, was unbeatable.
After this, Revan, deciding that this was probably the best decision, turned on the mass shadow generator, destroying not only both armies on the planet, but the entire population... Except for the one who became Darth Nihlus.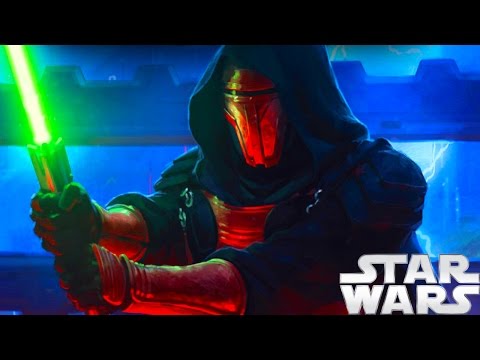 Get good and get a Revan. Ryanwhales
Post edited by Ryanwhales on