UNIT NAME:
Cad Bane
ALIGNMENT:
Dark
CATEGORIES:
Bounty Hunter, Scoundrel, Support
*UPDATED TEXT SHOW IN
GREEN
*
ABILITIES:Basic: GUN SLINGER
FINAL TEXT: Deal Physical damage to target enemy with a 65% chance to attack again.
Inflict Accuracy Down on target enemy for 2 turns. Cad Bane gains 15% Turn Meter for each Critical Hit.
Special 1: STUN GUN
(Cooldown 3)
FINAL TEXT: Deal Physical damage to target enemy,
dispel all buffs on them and
Stun them for 1 turn. In addition, remove 50% Turn Meter, doubled against Jedi enemies.
If the target is debuffed, remove 25% of their Max Protection (stacking). This attack can't be Evaded.
Unique 1: FOR THE RIGHT PRICE
FINAL TEXT:
Cad Bane has +30% Critical Chance and +30% Critical Damage. When Cad Bane inflicts a debuff, he recovers 5% Max Health and 5% Max Protection. When Cad Bane scores a Critical Hit, he has a 50% chance to reduce his cooldowns by 1.
Leader: CAD BANE, AT YOUR SERVICE
FINAL TEXT:
Bounty Hunter allies have +100% Potency and gain Advantage for 2 turns when they inflict a debuff. When Cad Bane is in the Leader slot, and not the Ally slot, the following Contract is active:

Contract: Inflict 20 debuffs (Only Bounty Hunter allies can contribute to the Contract.)

Reward: All enemies have -50% Tenacity for rest of the battle. All Bounty Hunter allies have their Payouts activated.
Contract: CAD BANE'S PAYOUT
FINAL TEXT: Whenever Cad Bane receives Rewards from a Contract, he also gains the following Payout. (Contracts are granted by certain Bounty Hunter Leader Abilities.)
Payout: Cad Bane has +25% Evasion. Inflict Thermal Detonator for 2 turns on attacking enemy when Cad Bane Evades, which can't be Evaded.
GAME CHANGERS
AhnaldT101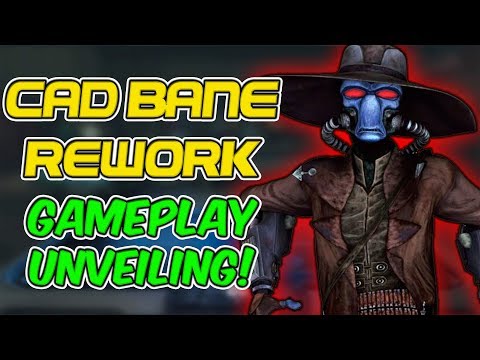 https://www.youtube.com/watch?v=PWRVydBnATE
MobileGamer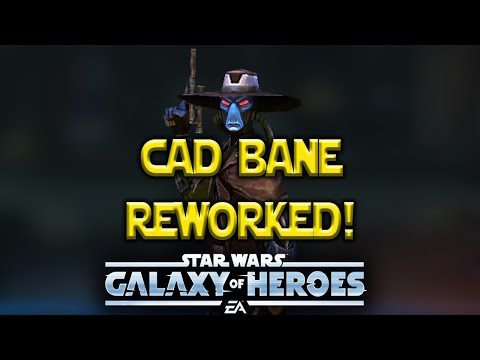 https://www.youtube.com/watch?v=tvc5HhjkuVU
Going Nerdy
https://www.youtube.com/watch?v=uKy4FCW5jmg&feature=youtu.be
Aramor (Russian):
https://www.youtube.com/watch?v=mjRQXA_wCSg
Lolindir (Spanish):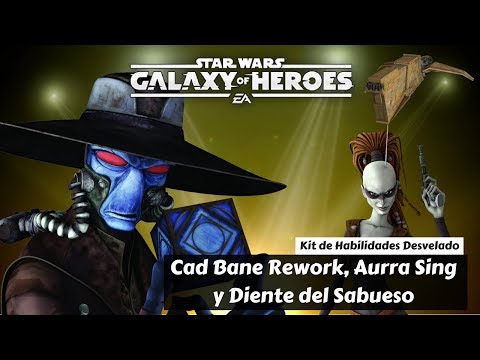 https://www.youtube.com/watch?v=LugRTGVB7ME&feature=youtu.be
Post edited by CG_Leviathan on