This was definitely an interesting one to see: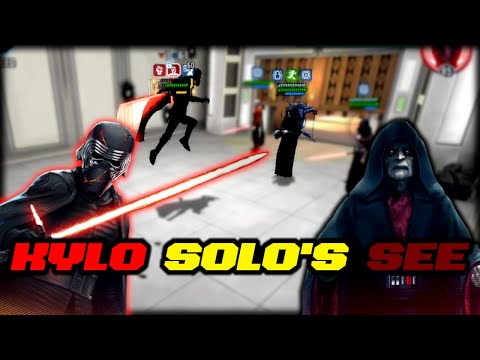 What I've took from this video is;
1. SLKR is capable of soloing a SEE team paired up with SE / Vader (top tier non-GL DS characters)
- Probably has a bit of rng to it but definitely seems like it's a fair win rate
2. SEE and his team doesn't have enough damage output (on defense) to beat SLKR.
3. SEE isn't capable of reaching his ultimate because he needs 2 characters to use link (which means he doesn't gain +8% ultimate charge due to a lack of linked characters)
It's perfectly fine that the newest galactic legends can be countered by previous ones. However, it's a big of an issue when it appears that there's a chance a full galactic legend team can be soloed by one character.